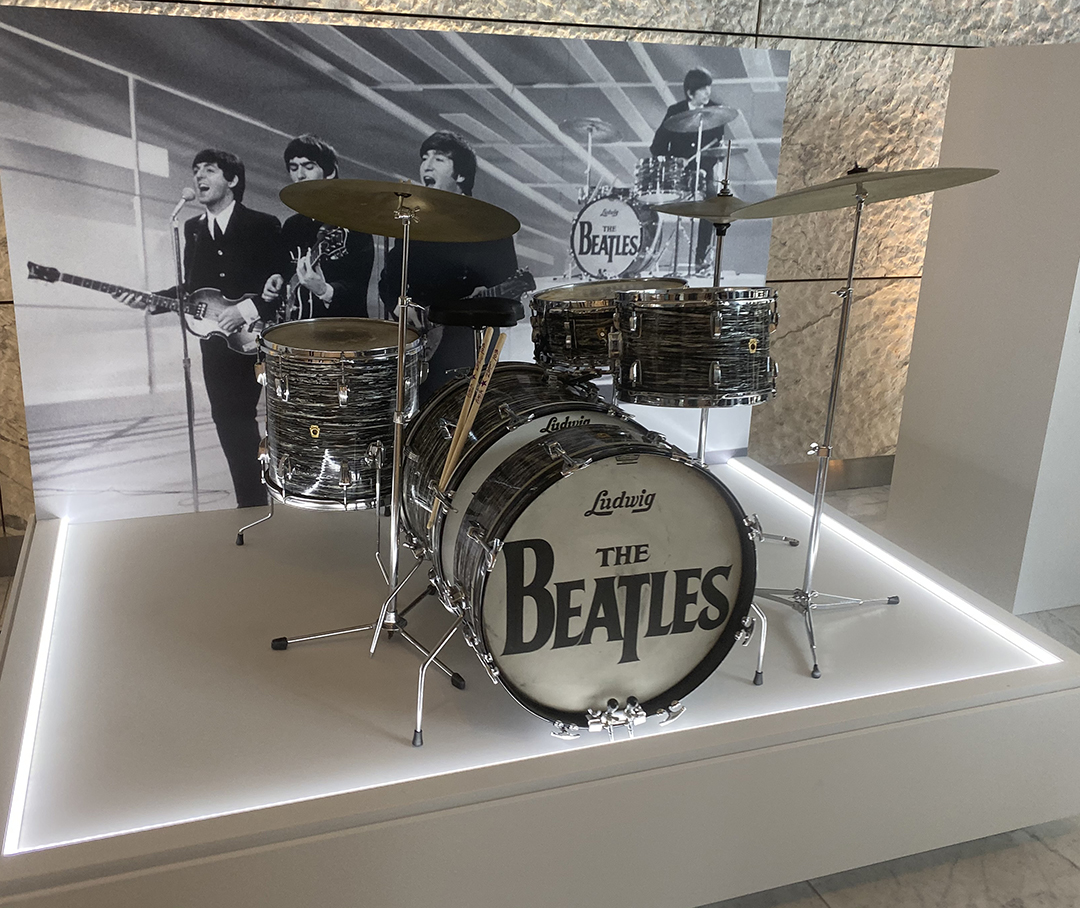 In twelve studio albums and eight years of touring, The Beatles established themselves as the top-selling musical band of all time. Journey back to "The Beginning" to view Ringo Starr's first Ludwig drum set and the distinctive "The Beatles" drumhead.
View the first drum set Ringo Starr used when he started playing with the Beatles. The Ludwig Black Oyster Pearl bass drum and toms were used on over 300 performances.

See the drumhead that was used on The Ed Sullivan Show, during the first live televised performance of The Beatles in the US.

Sit behind a 1960s Ludwig Black Oyster Pearl drum set, just like Ringo did in his early years with The Beatles.
This Drum Kit is on loan from the collection of James S. Irsay.