Where to Find Us
Rhythm! Discovery Center is located at 110 West Washington Street – Indianapolis, IN 46204. We are in the lower level of the Claypool Court Building, at the northwest corner of Illinois and Washington Streets. You can enter directly from the street via the doors near Panera Bread or from Circle Centre Mall via the Indianapolis Artsgarden.
PARKING

Rhythm! Discovery Center does not have a dedicated parking space. Parking may be found at any of the garages listed below: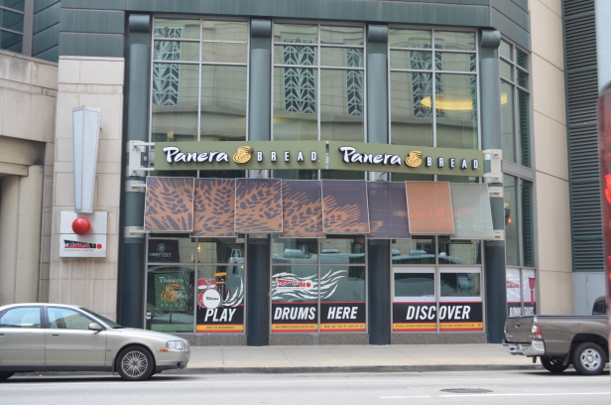 TRAFFIC ALERTS
Downtown Indianapolis is a busy place. Before venturing to Rhythm!, determine if there are any traffic alerts that might slow your trip. You can find a list of current traffic alerts on Downtown Indy's website.